We protect you from unauthorized wireless threats
in the hyperconnected society!
World's No. 1 high-tech security service provider, GITSN
Business Values
GITSN was founded on Apr. 1, 2000 with the following principles.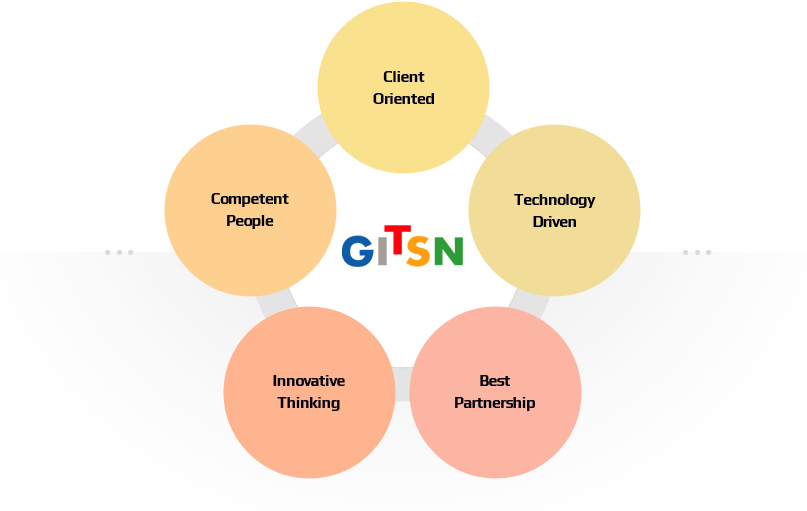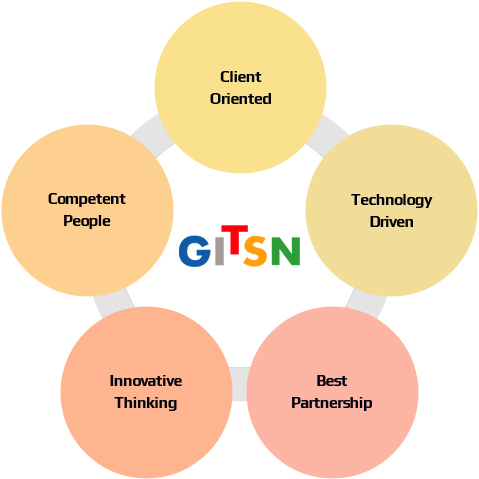 Client Oriented

We put the highest priority on our client's satisfaction.
We always take our client's feedback seriously and think from our client's perspective to provide the best suitable solution.

Technology Driven

We try our best to keep the pace with the fast- evolving eavesdropping and hacking technology.

Best Partnership

We want to establish a long-lasting global partnership service network which covers most areas of security services.

Innovative Thinking

Our pioneering spirit will allow us to create the new paradigm that leads the ubiquitous 21th century.

Competent People

We create a corporate culture and working environment where our employees can express opinion freely and further develop their talents to the next level.